Moldings
We can produce any shape molding to meet any need.
Finishes
Custom shapes can be produced in Poplar, Primed Poplar, Prefinished Poplar, Oak, Cherry, Walnut, Mahogany, Birch, and pre finished clear over any hardwood.
Curves
We produce curved casings custom fit to windows and archways in MDF and hardwoods.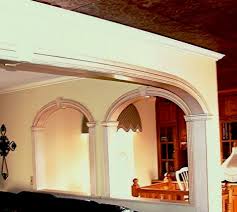 Flexible Moldings
We carry both flat and pre-curved rubber flexible moldings in any shape to match your profiles.